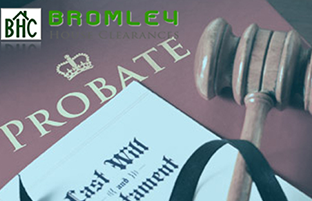 Bromley House Clearance provide a written probate valuation service in order to enable executors to evaluate the value of their inherited assets or estates in line with today's market value.
If you require this particular service, we would recommend you make an appointment for one of our members of staff to visit to assess the value of contents within the property and any out buildings.
We understand the period after a bereavement to be a stressful and emotional time for all individuals, therefore we ensure we do our upmost to make the probate process simplified and as stress free as possible.
Our probate valuations are not limited to items within a property, we also asses the value of all other forms of personal chattels.